P.O.BOX 1235, San Pedro Sula Honduras, Central America
Tel. (504) 669-3912, (504) 669-3943, (504) 669-34
Fax (504) 669-38
e-mail: aprocacaho@hondutel.hn
---
The chocolate cradle
"From the tree to your taste buds"
"De el arbol a su paladar"


























In 1984 several small Cocoa producers in Honduras decided to join efforts and create an organitation of producers to act as a catalyzer for this industry, providing: Tecnical training, credit, varieties and all services for trading their products. Lately the association has built a modern cocoa proccesing plant with equipment and guidelines from the best european providers.
Today Aprocacaho exports it's products to Europe and U.S.A. and has more than 800 small farmers as associates, providing services for 2,400 producers in the whole country.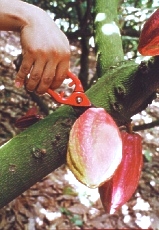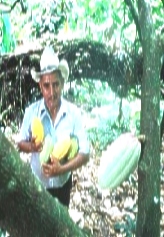 APROCACAHO IS THE MAIN CENTRAL AMERICAN PRODUCER OF
COCOA BUTTER AND CHOCOLATE CHIPS
Contact us for prices or investment opportunities